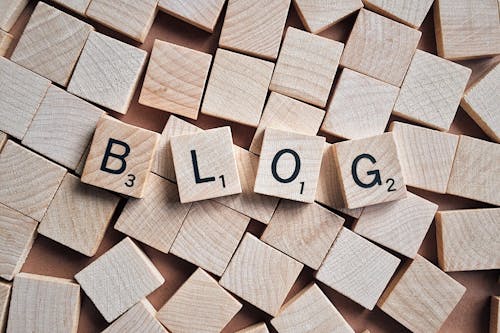 Do you feel like you're working hard to follow all of the blogging tips you've read and your blog is still not getting any views?
I can definitely relate!
I started my blog with the intention of reaching other "mommy bloggers" that are working on building a business at home.
After starting, I had no idea just how important SEO is for your blog!
It makes sense, though. You type in a keyword, you get results with those keywords included.
So, why is it still so hard for us to get organic searches?
After doing some trial and error, I found that I was actually missing some steps!
It's been a few months now implementing these steps, and I have to say I am loving the results!
I am still working on getting to Google's first page, but you hear it a million times- patience is key.
I thought that since these steps are working for me, why not share them with you?
Instead of just giving you the option to download, I'd love to go over a few steps on the list.
If you like what you see, feel free to download it.
Did I mention it's free? 🙂
Have a blog already and you're tired of not getting any blog views? Check out My Pinterest e-course – only $32 ($97value)! Learn the strategies I used to get 3k my second-month blogging! Don't miss out on this amazing offer!
Brainstorm Blog Post Ideas
As much as you may want to publish blog posts about your dog- unless you're in the pet niche, your post is probably not going to be read.
If you've been wanting to start a blog and don't know how to get started- I've put together a step-by-step guide: Why You NEED To Start A Blog Now If You Want To Live Your Dream Life
If you're a new blogger, please note that finding a popular niche will be crucial to your blog's success.
Curious to know what the top niches are?
Here is a list of the top 8 niches for 2019:
How to make money
Health and Fitness
Technology
Fashion
Parenting/ Mom blogs
Food
Travel
Relationship
Once you've found your niche, you'll want to explore blog post ideas to write about that are related.
Whether you use Pinterest or Google- do some research on blog posts related to your niche.
Search For Relevant Keywords
Now, the fun begins!
As I mentioned earlier- keywords are very important!
If you go to google and type in "blogging tips" into the search bar, this is what you'll see:
Every suggestion is a "keyword!"
Want to know what I do?
I open a blank sheet and type every keyword; this is what I will be using to keyword my pins on Pinterest!
How does this look on Pinterest?
Just by looking at this screenshot, you will notice the following keywords:
blogging tips
blogging tips for beginners
blogging tips and tricks
blogging tips ideas
Aside from using both Pinterest and Google, I also use UberSuggest which is a free keyword research website!
Create Two Pins For Pinterest
This is for those of you that are using Pinterest to market your blog.
Everyone has their own way of marketing on Pinterest, but I've found that creating two pins per blog post has worked well for me.
I currently use Canva to design my pins!
Now, I'm not saying to only design two pins for your blog post and that's it.
I will design two pins at a time to see which one performs better and recreate that pin!
Curious about what other strategies I've implemented on Pinterest? Check out my Pinterest course if you're struggling with blog traffic!
A pin can go viral at any time, but I usually give a pin two weeks to know if it will be getting good traction or not.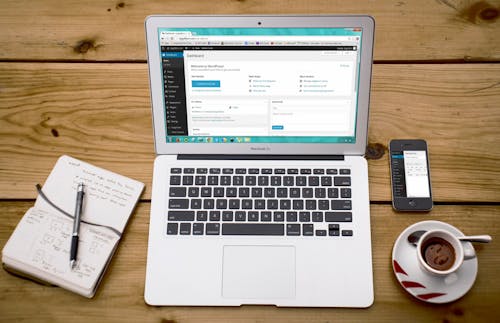 Do you want to know the rest of the steps I'm currently taking to make sure my blog is found on search engines?
Download your free blogging checklist below!
Related Content: