Newborn Essentials
If you're a first-time mom, or you're pregnant waiting for your first baby to arrive- you've probably looked at ALL the baby products out there but you're not sure what the newborn essentials are. It's a bit overwhelming, isn't it?
I was there! Boy, did it stress me out! I decided to compile of list of baby products you'll need, along with items that you would enjoy.
There are a few items that you won't necessarily need for their first month of life, but I added them anyway so you have an idea of what worked for my baby.
Every photo will send you directly to the product so you don't have to go searching for it yourself! Now, let's get to baby shopping!
I'll begin with the 'big stuff' that I would consider necessities for your newborn.
Curious to know how my birth went? CLICK HERE to watch my labor and delivery story!
My husband and I decided that we would be keeping our baby girl in the room with us for the first six months and slowly transition her to her crib. I did plenty of research on a good bassinet, but I continued to come back to the Halo. I really liked the fact that it not only swiveled, but I was also able to adjust the height; our bed is very tall and I couldn't find a cradle that was tall enough.
Looking for affordable Christmas prints?
OKAY– this swing saved my life in the first couple of weeks. Once I felt well enough to get up and actually put some decent clothes on, I found that my baby was just not happy if she wasn't being held! There were times where I had to have her wrapped just so I could cook an egg!
I remembered the swing I was gifted (which wasn't set up yet 🙂 ) and asked my husband to get it set up for me. Let me tell you, LIFE CHANGER. I buckled her in, got her all cozy and let the swing do its thing. This gave me at least five minutes to swallow my food; then I would just transition her to her bassinet.
I also liked that the swing converted into a bouncer, which I still use a ton!
I knew the moment I was able to get back into exercising, I was going to want to go on walks with my baby. The strollers with the tiny wheels were just not going to cut it, so I looked into joggers. I came across this great travel system that had the jogger stroller AND the car seat. SCORE! I would have paid almost $400 if I'd purchased them separately!
This was one of those purchases that I wasn't sure if I needed or not. I told myself I would be by my baby 24/7, so why would I need this? Well, I needed it. I soon realized being by my baby all the time just wasn't feasible. I caved in and purchased the baby monitor; this allowed me to make myself something to eat if she was asleep in our room.
Let's move on to smaller-item necessities!
Diaper/ Wipes
I wanted to go with something a little more natural that was chemical-free with no fragrance. After trying a few brands, I found that I LOVED the Hello Bello brand. I also loved the cute designs! I purchased their diapers and wipes and haven't used anything else, thus far! Mind you, they're the cheapest I've found!
Again, another lifesaver! My baby loved being close to my body feeling my warmth. If I needed to get something done, I just wrapped her up and she was out like a rock. I enjoyed using this, as well, if I needed to run into the store and didn't want to take her car seat/stroller. I got a bunch of "aww, how cute!" comments. 🙂
Now that my baby is going on four months, I have found that she prefers the baby carrier since she loves facing forward and exploring the world! The quality of the Ergobaby carrier is unbelievable!
My baby wasn't a huge fan of swaddles, but I noticed she slept so much better when she was swaddled. So, I did it anyway and after a few minutes, she went right to sleep. A lot of mothers prefer these, but I used the regular muslin swaddles and they worked just fine.
Onesies/ Sleepers
We live in Texas which means it doesn't get cold that often. While my baby was still being swaddled, I found that I was only using onesies. I wouldn't invest in too many newborn outfits since my baby lived in onesies! Now that she is not being swaddled, she is loving her sleepers!
I do not regret this purchase one bit. My elbow hurt so much if I didn't have some sort of support and this really helped to relieve the pressure! Plus, your baby will love it and there are so many designs you'll love!
I breastfed my baby for the first three weeks of her life until I realized I wasn't producing enough milk. This in itself was a huge stress on me because it was my dream to breastfeed my baby. I tried everything under the sun to produce more, but it just wasn't meant to be. I searched for bottles that I knew would still mimic the breast that way it wouldn't confuse her if by some miracle I was able to produce more for her. These are the three different bottles I found to be the closest to the feel of the breast.
This is one of those things where you may think it doesn't matter what kind of brush you purchase. I'm here to tell you- IT DOES! I tried so many brushes and they weren't washing my baby's bottles good enough! This is the only brush I continue to purchase because I love it so much!
I tried three different formulas until I was able to come across one that my baby took and didn't have issues with. I really loved the fact that Similac Pro-Sensitive included DHA and is Non-GMO! My baby has done so well with this.
This goes hand in hand with formula. No matter what formula you decide to get, there will always be some sort of bubbles when you shake the bottle. A newborn's digestion is still trying to develop which is why colic is so common! I found that adding a little Mylicon to the bottle cut almost ALL bubbles and really helped with my baby's gas.
These are the three things I purchased and didn't use as much as I wanted because of low production. I decided to still include them because I have so many friends that raved about them! ESPECIALLY the haaka! I know women that have caught almost two ounces of let down! The bamboobies were so soft and I loved that they're reusable.
This one is adorable and very practical. I would definitely purchase this again if need be.
It was so much easier for me to change my baby on my bed instead of getting up and going to her changing station. I pulled out a changing pad, changed her and put her right back to sleep after feeding. Easy peasy!
Although I ended up doing sponge baths the first few times, I knew I wanted something that would be comfortable for my baby when I did start bathing her. I found that this was the best option for us because I could bathe her in the bathroom sink. This helped my back, and helped to keep her warm; she didn't have the cold plastic on her back!
Diaper Bag
Have you ever seen a mom walking around trying to get their kids from running around the store and her diaper bag keeps falling off her shoulder? Yea, I wasn't about to deal with that. I decided to go with a diaper backpack that clips to my stroller. There were so many cute choices, but they're just too big and weren't fully functional for what I needed. I decided to go with Eddie Bauer, but I'll include a few other choices I had in mind. I would have gone with the Skip Hop if I didn't get the one I got.
Baby wash
If you haven't already noticed, I am one of those Mamas that would prefer to not allow chemicals on my baby or to be consumed by my baby. This especially goes for baby wash/ lotions. Once again, I tried out different brands but have stuck with Hello Bello! The shampoo lathers so well and the lotion is so moisturizing!
It killed me wiping my baby's bottom and hearing her scream from the pain of a diaper rash. When I say I tried SO many brands, trust me, I did. The ONLY brand I found to work was this one. Another LIFE CHANGER! A little goes a long way with this one; definitely worth the price!
My husband was very skeptical about this one. He couldn't fathom the thought of slurping our baby's little boogers. I thought it was hilarious! He later saw how it actually worked and agreed it's definitely worth every penny!
If you're planning on using pacifiers, I have to say these worked very well for my baby. I noticed that she didn't like the flatter nipple and always took to the Avent. I have continued to try other styles and I always come back to Avent.
This is a MUST! I found that my baby's nails grow like wildfire! I kid you not, I am clipping her nails no less than once a week!
This was gifted to us and I had to include it because my baby LOVES it! She is getting to the age where kicking is her new favorite thing and she always gets a kick out of making the piano play music.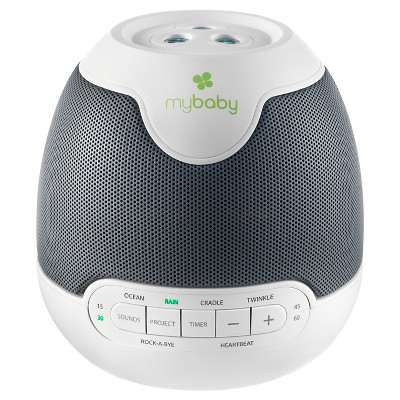 It's no surprise baby's need some sort of noise to put them to sleep. After being in your womb for so long listening to all those gurgles, they can't just sleep in silence. I found this to be a great option that isn't overpriced!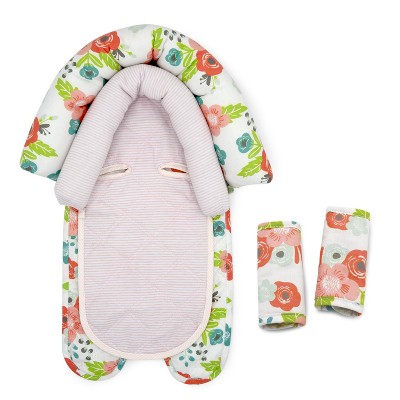 The car seat I purchased came with newborn head support, but I didn't feel like it gave her enough support. I really liked this one because it gave her that extra support and it was pretty!
I hope you have found this list of newborn essentials useful! I know how overwhelming it can be looking for everything you need as a first-time mom. You got this, Mama!
I could write a novel on baby products, but I'll just leave you with this list today. 🙂 I will be writing a part two on infant essentials, very soon! Stay tuned!
You may also like: